Cars That Hold Their Value
By: Emily Lisner
01/19/2023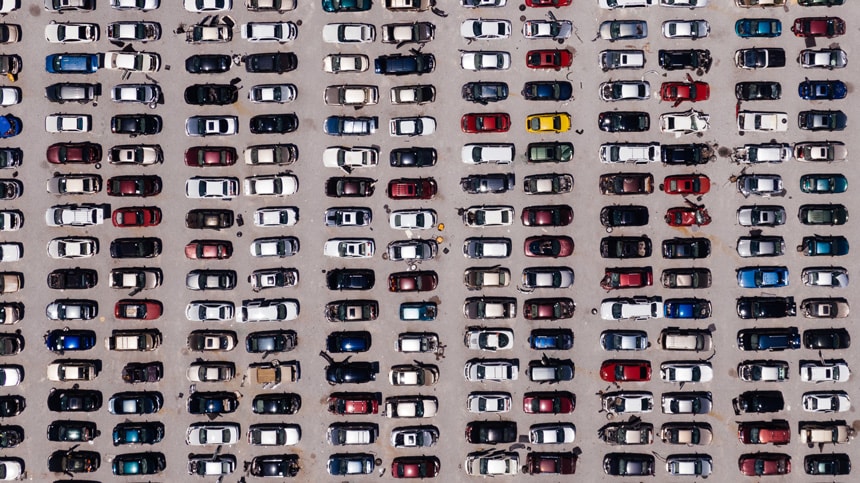 A car is a big investment. Whether you're buying or selling, choosing a vehicle with a high resale value is a wise decision. Why? If you plan on selling your car or later trading it in, a lesser-value vehicle will leave you with a lower benefit. Instead, smart car buyers and sellers can select vehicles that hold their value to get the maximum bang for their buck.
Are you in the market to buy or sell? Choosing a car with a high resale value can save you money in the long run. Check out these top 10 cars that hold their value.
1. Toyota Tacoma
Since 1995, the Toyota Tacoma has remained one of the market's most popular mid-size pickup trucks. According to Kelley Blue Book, the Toyota Tacoma retains a 60.6% 5-year resale value, ranked third in KBB's 2022 Best Resale Value Awards.
The Toyota Tacoma is a great buy due to its high resale value and initial affordable price point. Plus, its starting price is significantly less than other trucks in the mid-size category, such as the Ford F-250. According to Consumer Reports, the Ford F-250 has a starting price of $39,445 (2022) compared to a starting price of $27,150 (2022) for the Toyota Tacoma.
2. Subaru Crosstrek
Known as Subaru's highest-performing model, the Subaru Crosstrek holds excellent resale value. Kelley Blue Book ranked this car model the best resale value in 2022 SUVs, with a resale value of 52.3%. The Subaru classic all-wheel-drive, which comes standard, sets the Crosstrek apart from other vehicles in its category. If you're looking to sell, know that used car buyers will pay top dollar for this high-resale vehicle.
3. Jeep Wrangler Unlimited
The Jeep Wrangler Unlimited tops the charts for vehicle models with the lowest 5-year depreciation rate — 8.7%. Whether you're buying or selling a Jeep Wrangler Unlimited, you're in a great position. The company has kept this model's body consistent year after year, making it an iconic and desirable vehicle.
4. Jeep Gladiator
The Jeep Wrangler Unlimited isn't the only Jeep vehicle with a high resale value. Close behind is the Jeep Gladiator pickup truck, which averages a 56.1% resale value over 5 years. Rated among the 10 top vehicles with the highest 2022 resale value, the Jeep Gladiator model holds its high resale value due to its dedicated fan base.
5. GMC Sierra
If you're searching for used cars with high resale value, the GMC Sierra is worth consideration. This heavy-duty pickup truck offers exceptional performance and dependability, and it's a smart investment with an average 5-year resale value of 60.8%. The GMC Sierra also ranked second on the Kelley Blue Book top-10 list of cars with the highest resale value.
6. Tesla Model X
The Tesla Model X electric luxury vehicle retains its high value for several years after purchase because of its mileage range. While the initial price point may be high (starting around $104,990), this car will last an average of over 500,000 miles due to its electric-powered mechanisms. According to Kelley Blue Book, the Tesla Model X has a 5-year resale value of 57.6%.
7. Chevrolet Corvette
Every sports-car lover knows the Chevrolet Corvette. However, most don't know that this sports car holds great resale value. The 5-year resale value of a Chevrolet Corvette is 59.5%, which is higher than the average vehicle at 49.6%. Its exceptional performance, standard V8 engines, and Corvette name contribute to its substantial resale value.
8. Subaru Impreza
As far as sedans go, the Subaru Impreza offers unbeatable value. It's also the least expensive all-wheel drive vehicle sold in America. As such, this vehicle is an excellent option for used car purchasers looking to make a solid investment. Over the past few years, the Subaru Impreza has retained a high 5-year resale value.
9. Toyota 4Runner
The Toyota 4Runner retains its high resale value due to its exceptional off-road capabilities. In addition, the 4Runner has predicted reliability that's higher than average, according to Consumer Reports (rated four out of five). The 2022 Kelley Blue Book Best Resale Value Awards ranked the Toyota 4Runner 6 out of 10.
10. Lexus LX
Like Toyota vehicles, Lexus vehicles also hold their value well. The superior quality of these luxury vehicles plays a significant factor. According to Kelley Blue Book, the Lexus LX's 45.2% 5-year resale value is higher than similar SUVs in its class, making it a good option for used car purchases.
Buy or Sell Cars with High Resale Value
Your car's resale value is a significant factor in how much you can get when it's time to sell, and choosing one of these top 10 cars with the lowest 5-year depreciation rates is a smart move.
Remember, your car's condition also plays a role in your resale value, so check out these tips to help maintain your car's resale value.
A SIMPLE SELL WITH NO SPAM, HASSLE, OR WORRIES
READY TO SELL YOUR CAR?