Read our reviews
CDG x CARWISER
Smart vehicle owners always get multiple offers from different buyers before agreeing to sell. It's important to know the market so you can know a good offer from a bad offer. Plus with Carwiser, you can get paid as quickly as today!
GET OFFERS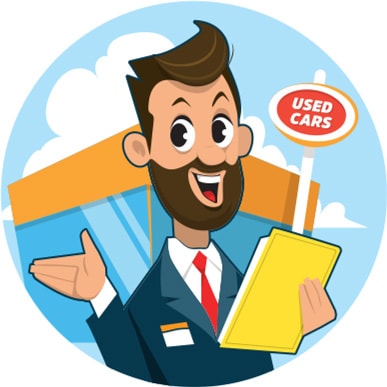 EFFORTLESS
Take control of the selling process without doing anything.

SECURE
The safety and security of your Carwiser experience is our number one priority.

ADVOCATE
We make sure your transaction is free of risk, hassle, and commitment.
OUR TRUSTED PROCESS
Selling your car can be overwhelming, so we do the work for you by avoiding low offers from dealerships and private parties.
1
Provide your vehicle information
All you need is your VIN or License Plate number to start.
2
Compare multiple offers
We find you the fairest offers using our trusted dealer network.
3
Choose the most attractive offer
The choice is yours.
4
Get paid
You get paid when we come to your driveway or at drop off.